A House Undivided
1 Ramsgate Road
Etobicoke, Canada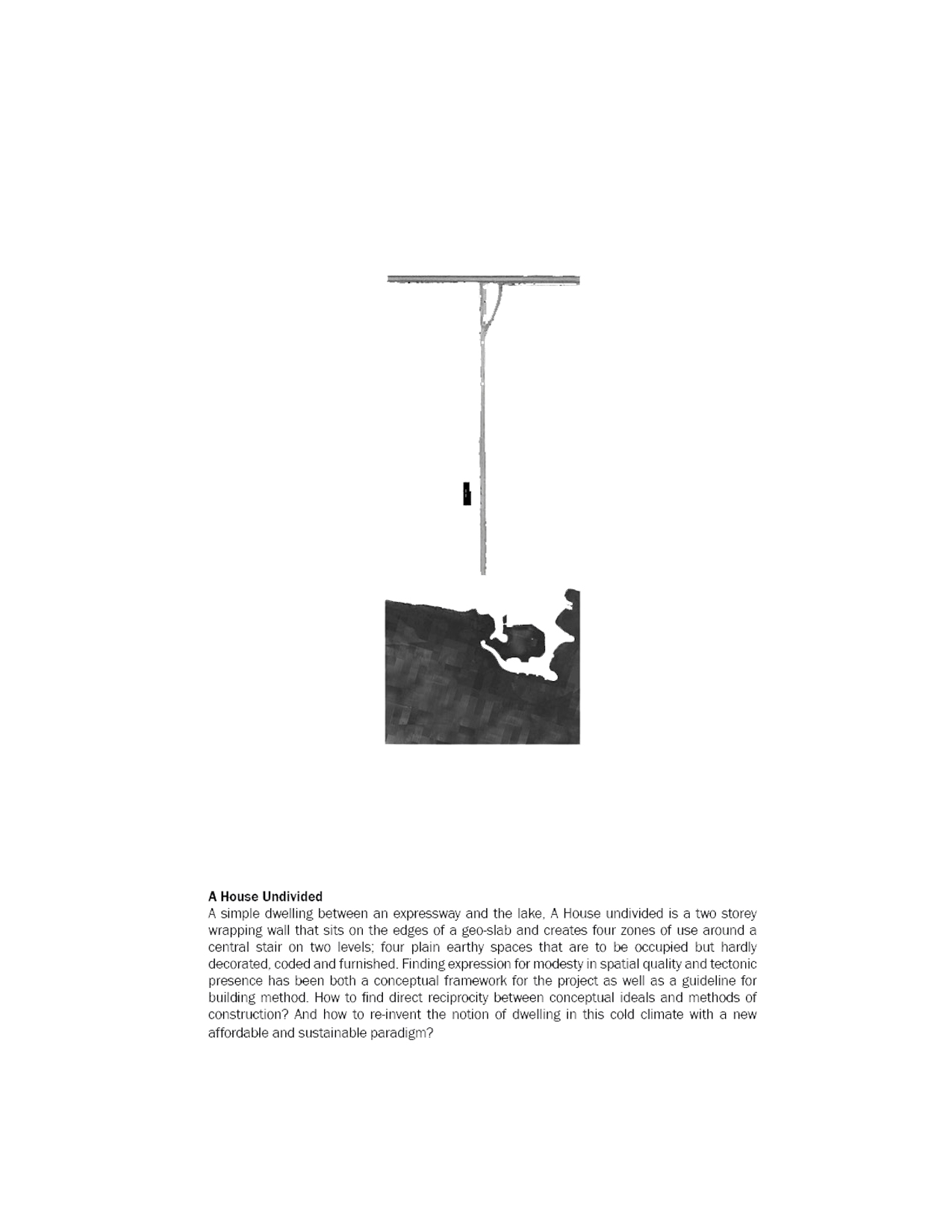 A simple dwelling between an expressway and a lake, A House Undivided is a monolithic 'wrapping wall' that traces the perimeter of a rectilinear slab. This individual element creates four zones of use around a central stair on two levels; four humble, earthy spaces that are intimately inhabited but are hardly decorated or furnished. Seeking an expression for modesty in spatial quality and tectonic presence was the conceptual framework for both the project and the building method. How does one find direct reciprocity between conceptual ideals and methods of construction? Can we reinvent the notion of dwelling in our cold climate with a new affordable and sustainable paradigm? Can dwelling be as simple as placing one's personal objects within an honest, warm, properly built space?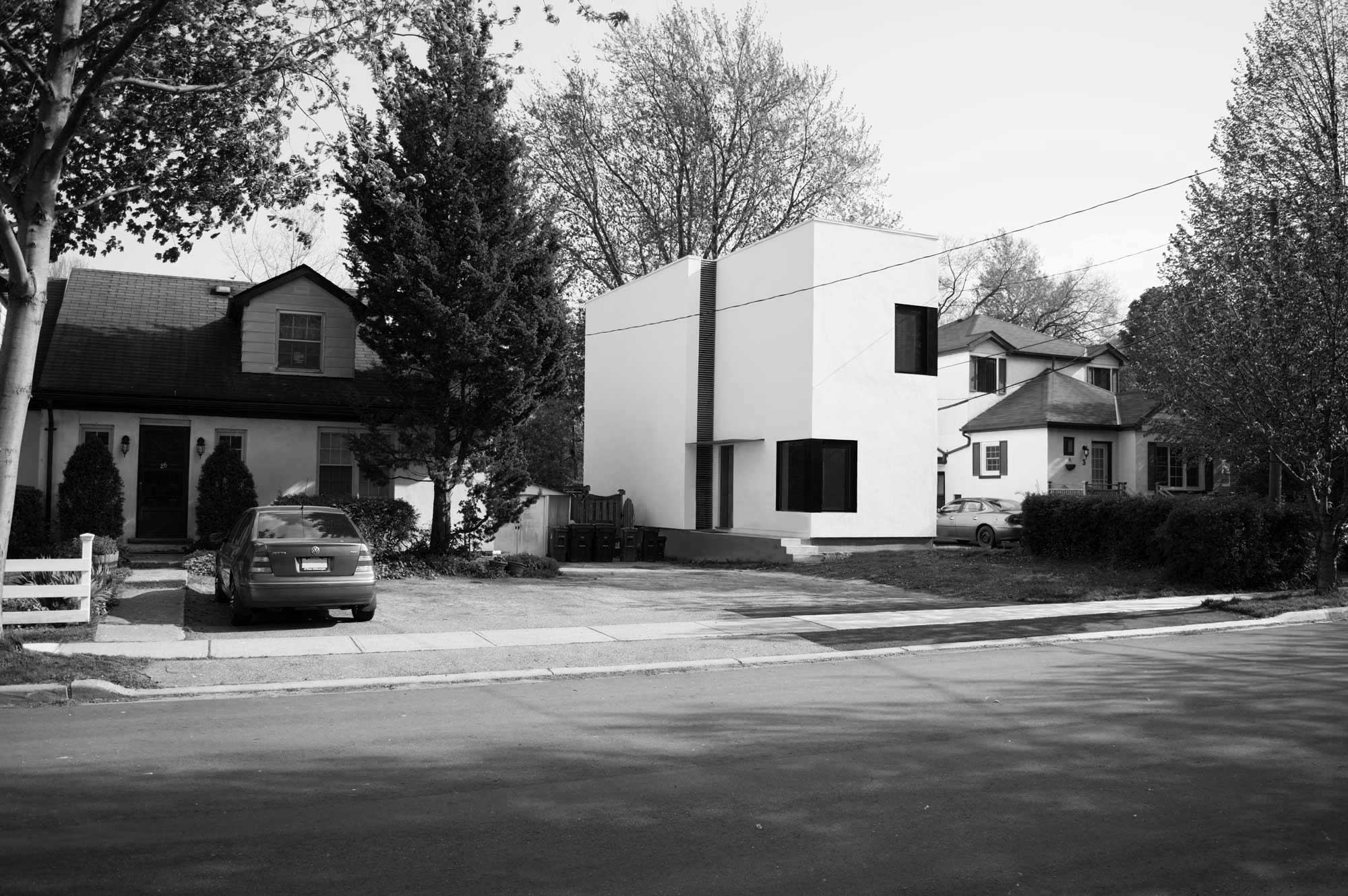 Photo By: Avi Odenheimer
View of the finished house from the street.
The Geo-Slab foundation - a system that does not require footings to be below the frost line - kept site disturbance to a minimum. This structural slab became the finished floor on the ground level. Similarly, the wall system, a cement-bonded wood particle ICF system, is finished with white hydraulic lime plaster, expressing the massive nature of the wall. The plaster not only adds a unique tactile quality to the spaces, but also creates a breathable wall, negating vapor barriers.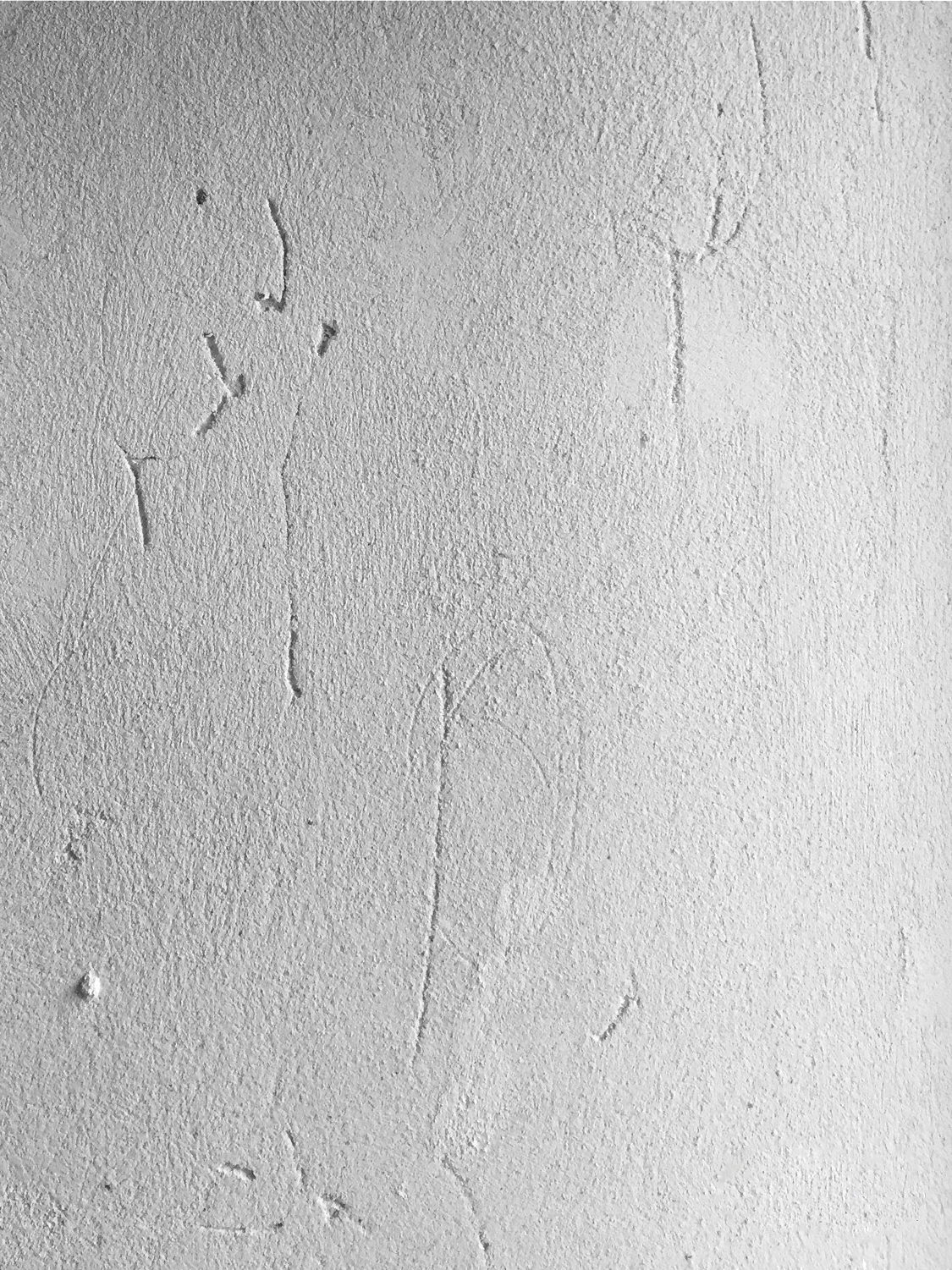 On Texture: this project is as tactile as it is visual as it is bright as it is livable.
Despite the project's modest budget and scale, this home starts to address and engage with a host of themes that are critically relevant in both architecture and our contemporary lifestyle; how we occupy land, build, consume energy, and most importantly, dwell as modern beings.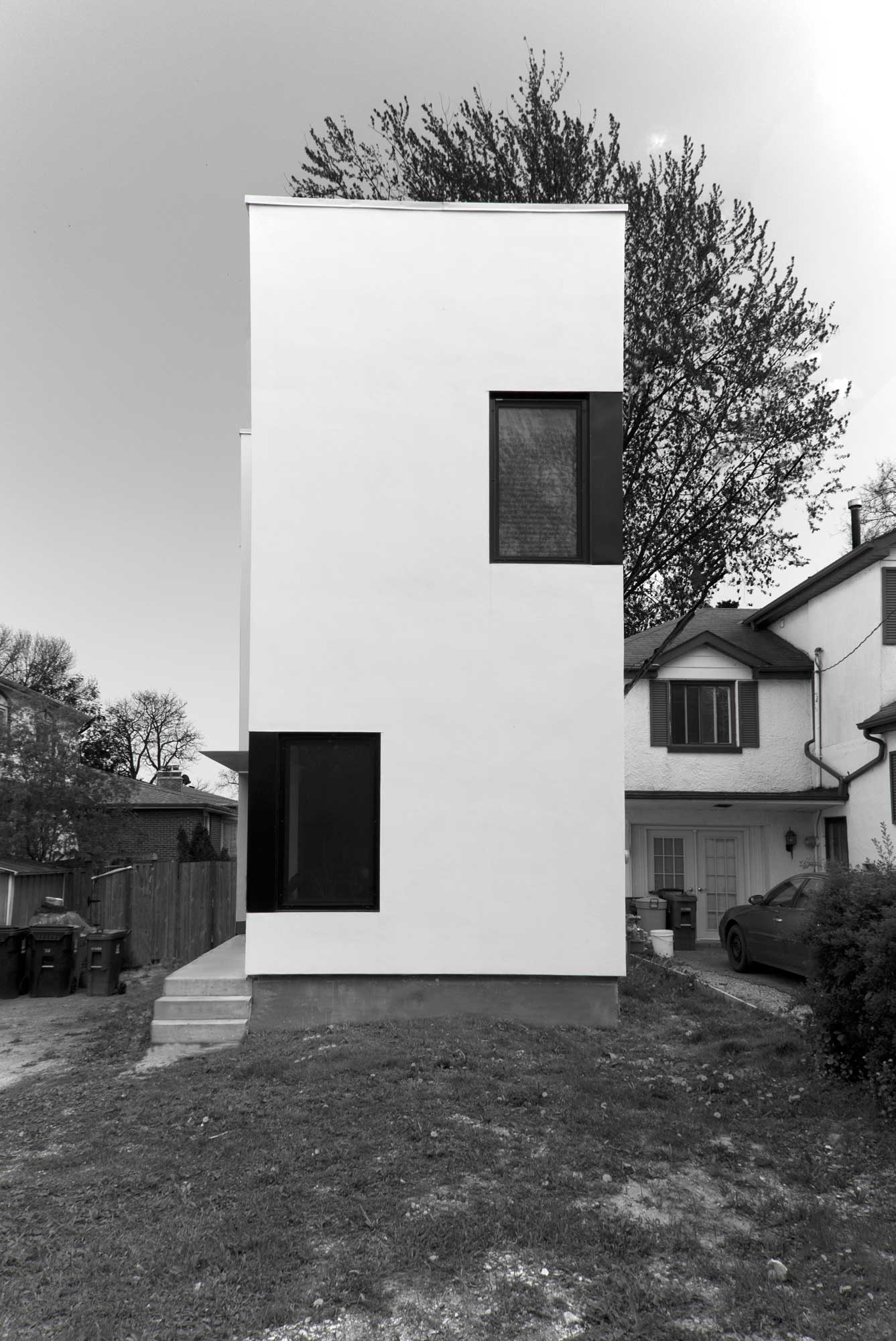 Photo By: Graham Oglend
Front façade of the completed home

Model photographs showing the placement of the house on the geo-slab foundation.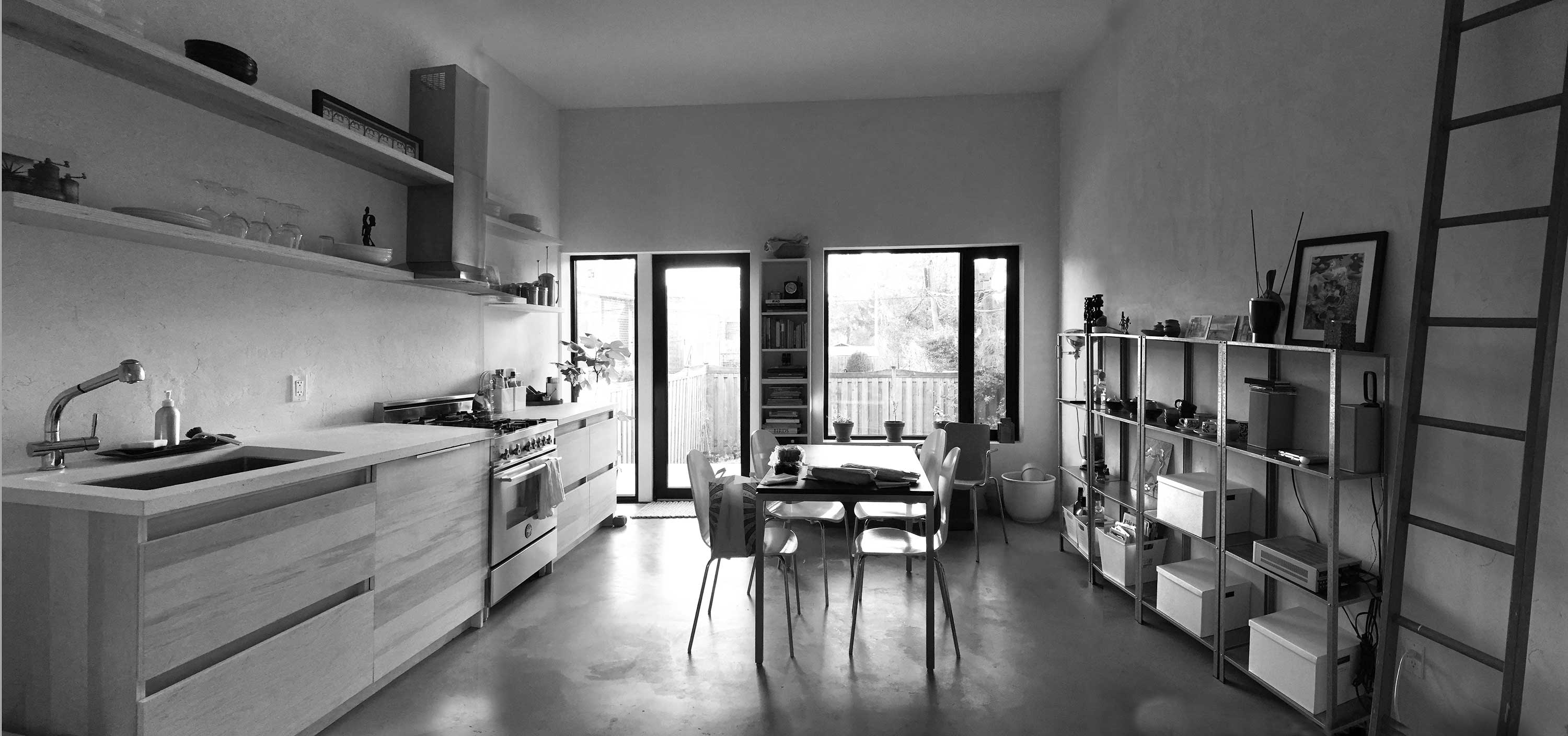 Can dwelling be as simple as placing one's personal objects within an honest, warm, properly built space?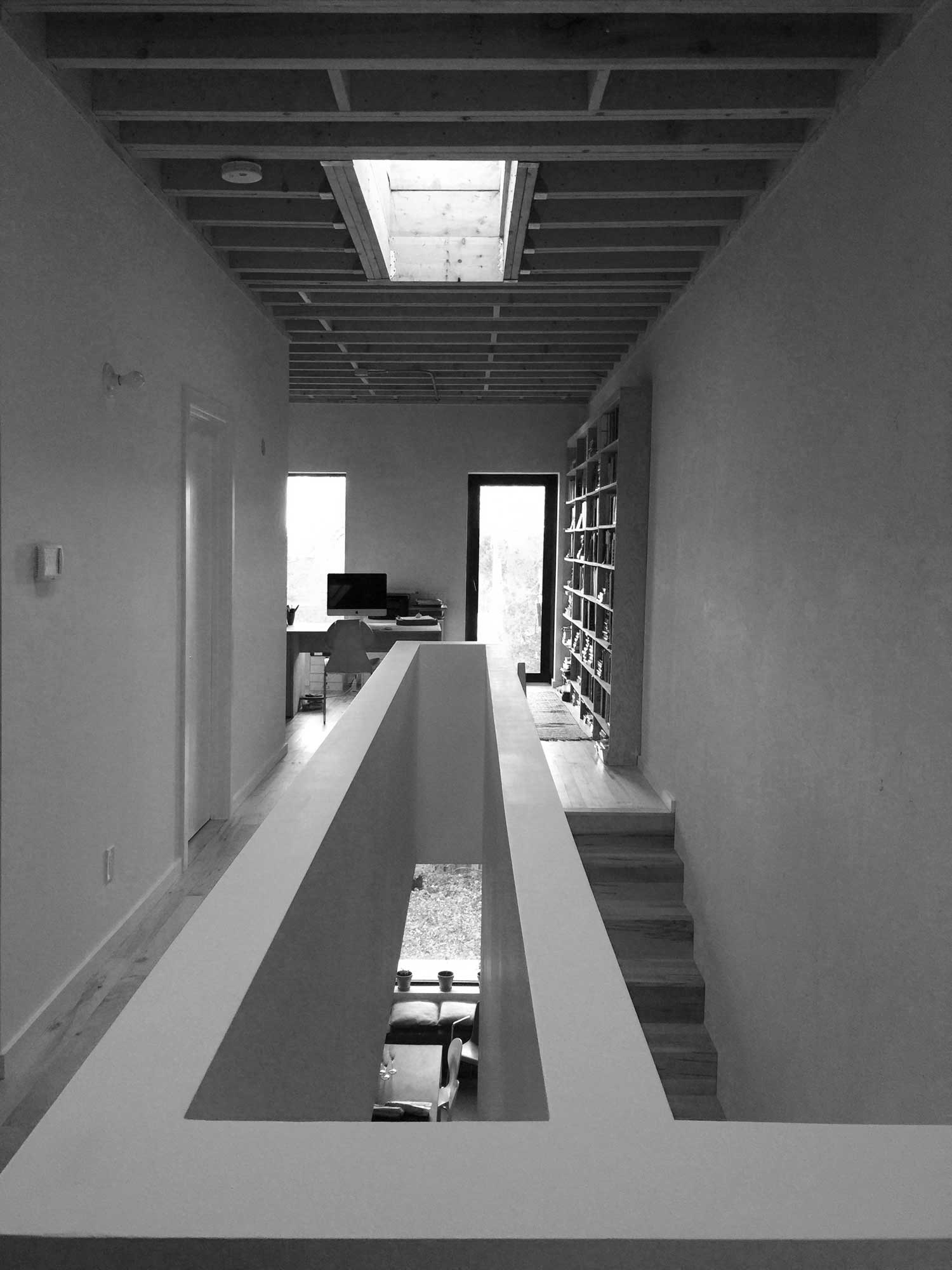 A place to contemplate, a reading nook for an author, embracing the familiar and making a simple, yet honest, space of your own.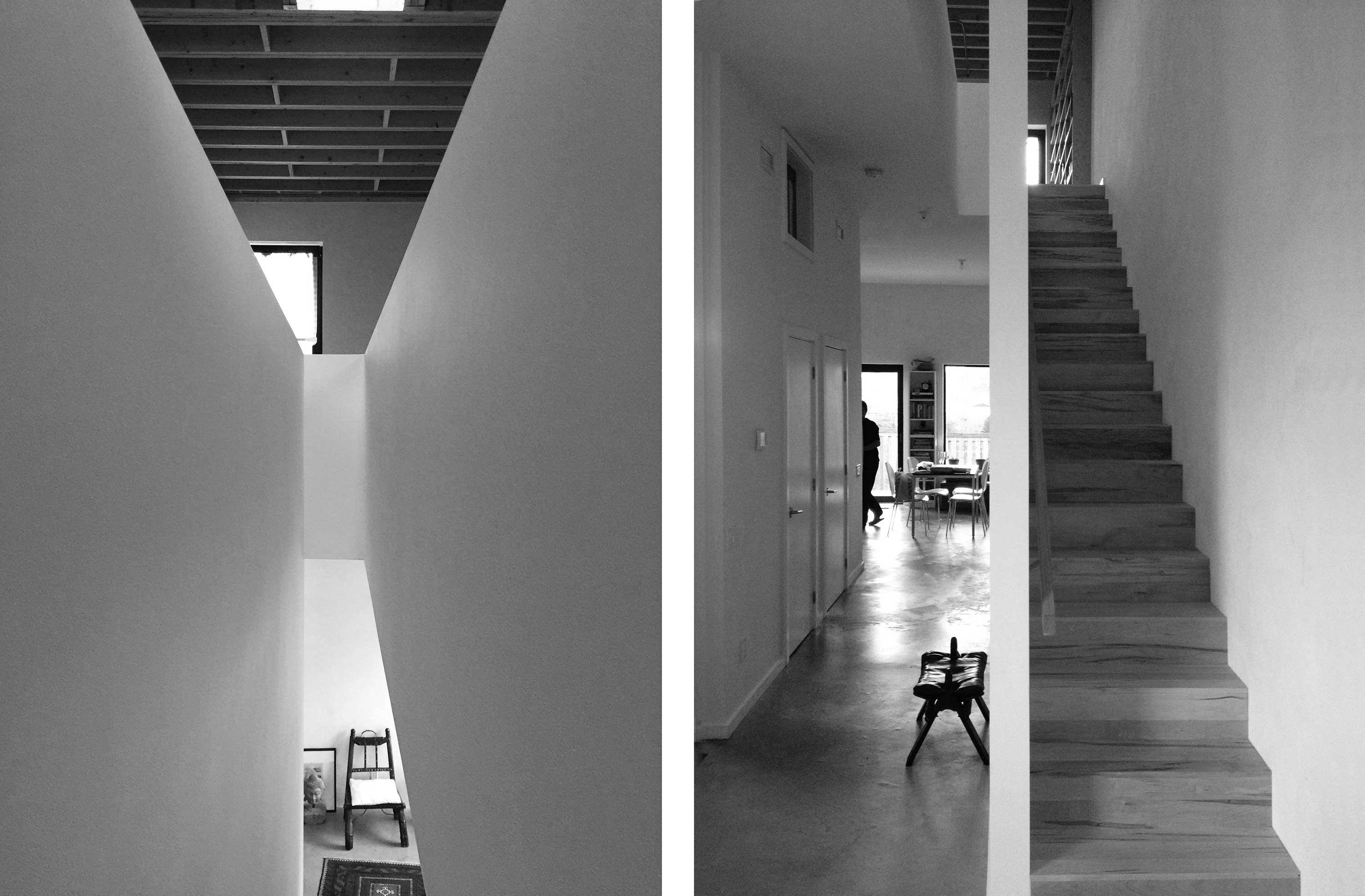 On transition and light; The central stair is lit from above by skylights and supported by a long freestanding wall. This element becomes a vehicle for a transition in mood and location in the home.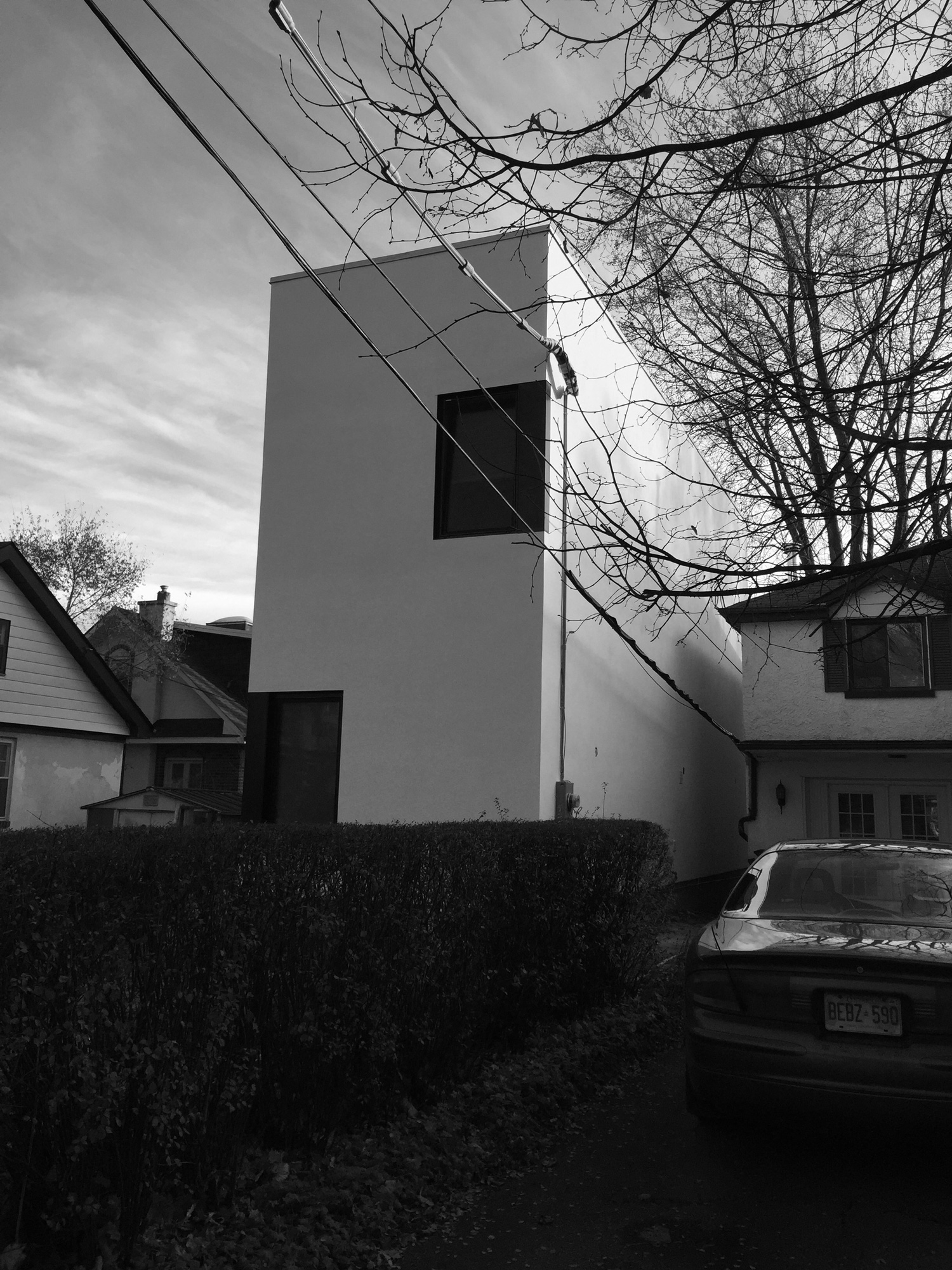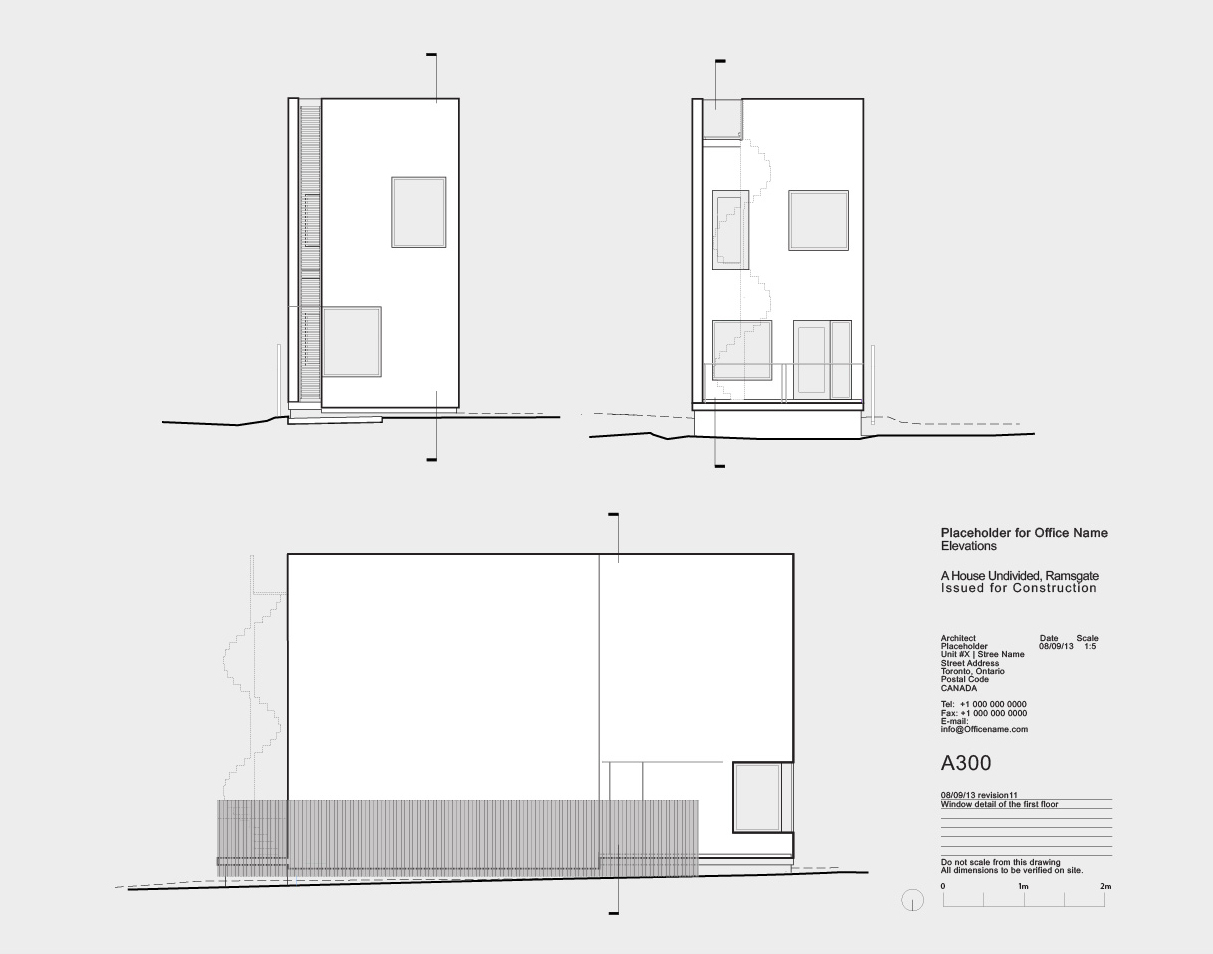 Top: North and South Elevations | Bottom: East Elevation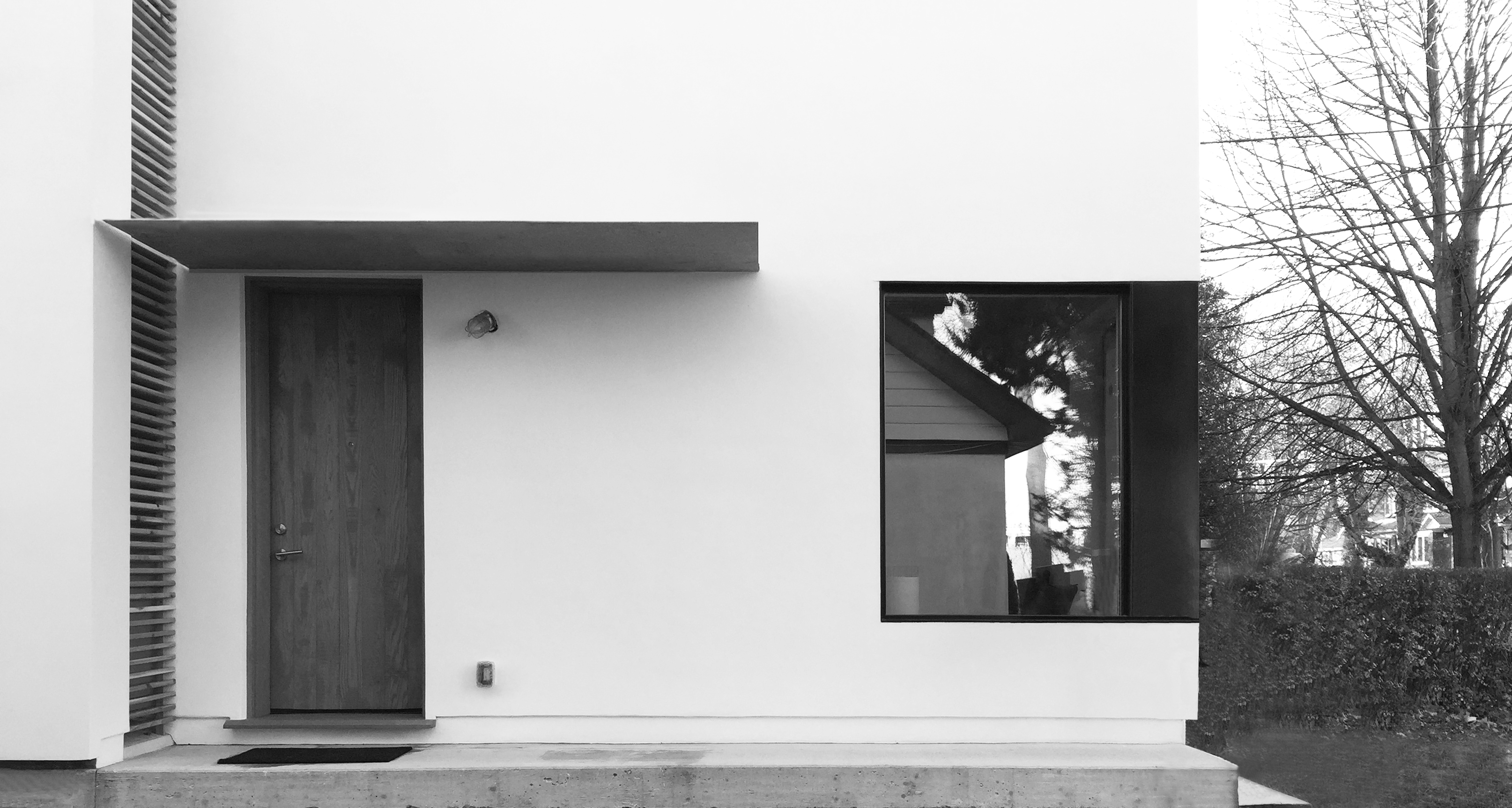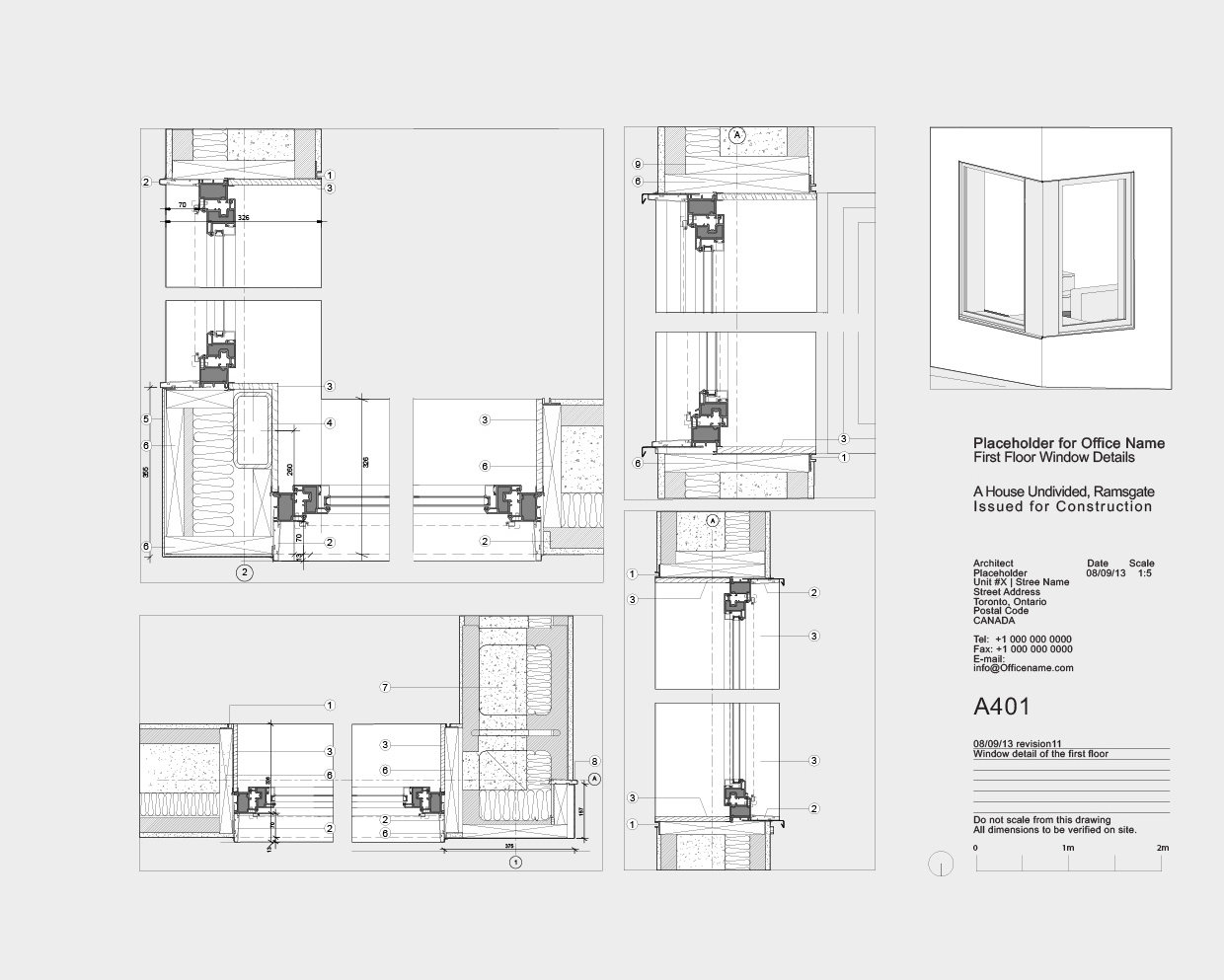 Detail drawings of the first floor window.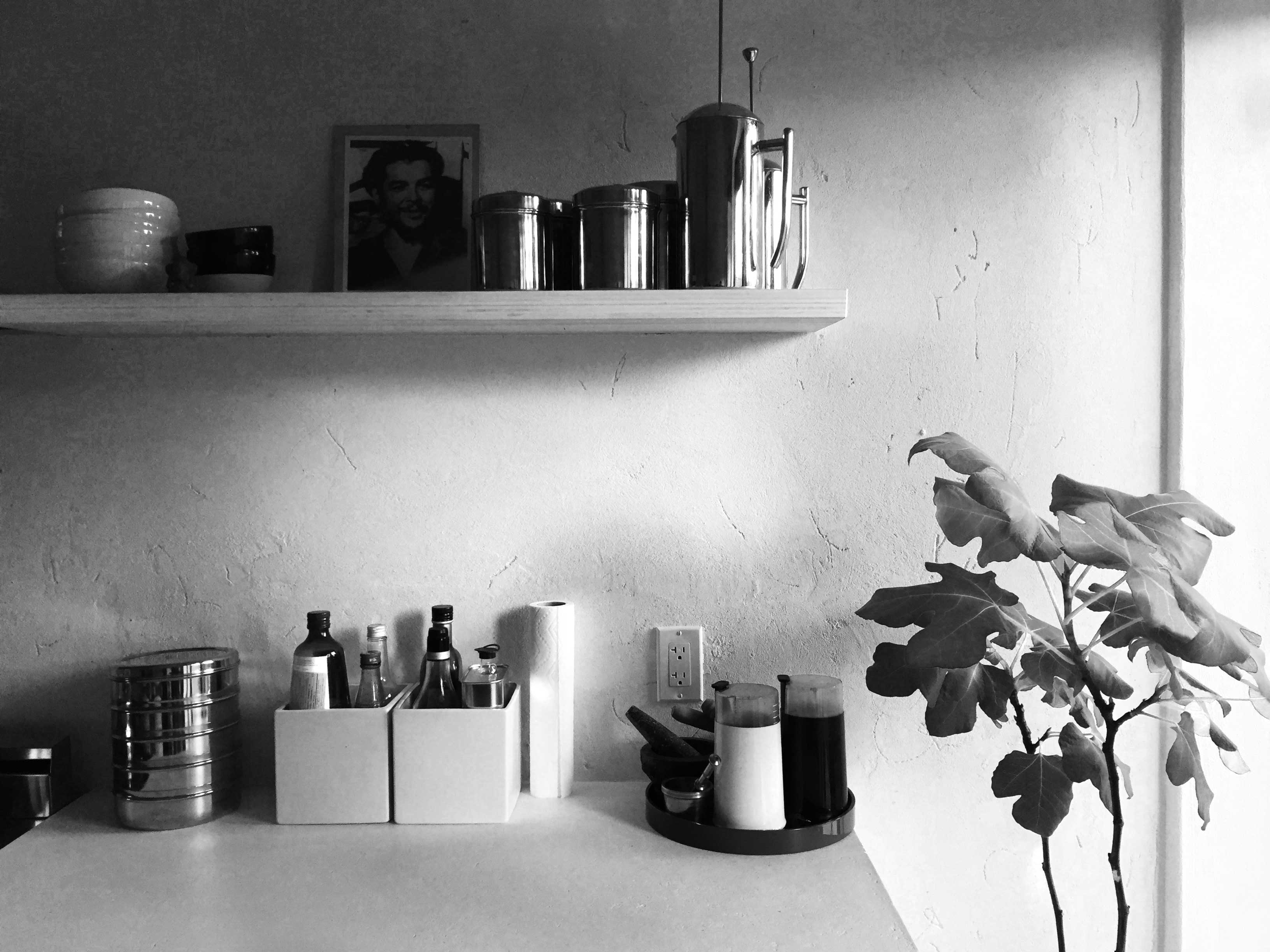 Leads: Nima Javidi, Behnaz Assadi
Photo Credits: Graham Oglend, Avi Odenheimer