Semi-Split
166 Dovercourt Road
Toronto, Canada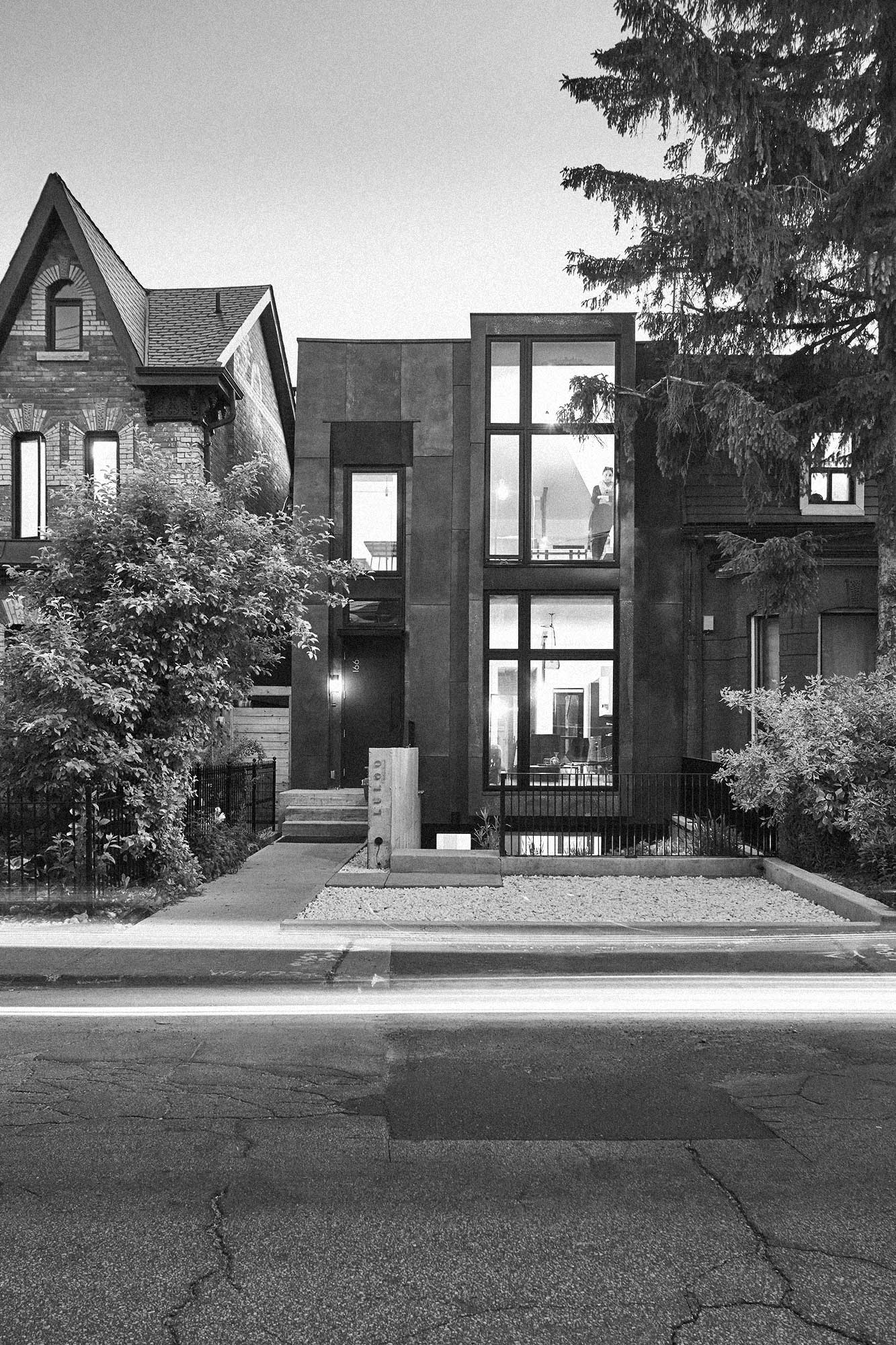 Photo By: Sam Javanrouh
Frontal View of Semi-Split from Dovercourt Road
The Project
Semi-Split is situated in one of Toronto's most historically and culturally rich neighbourhoods, West Queen West. Formerly a semi-detached house, the project's programmatic ambitions respond to the growing need for shared and short term rental spaces within the city. In doing so, this project attempts to create a new architectural typology - one that integrates multiple short-stay suites within a typical semi-detached dwelling in a residential neighbourhood.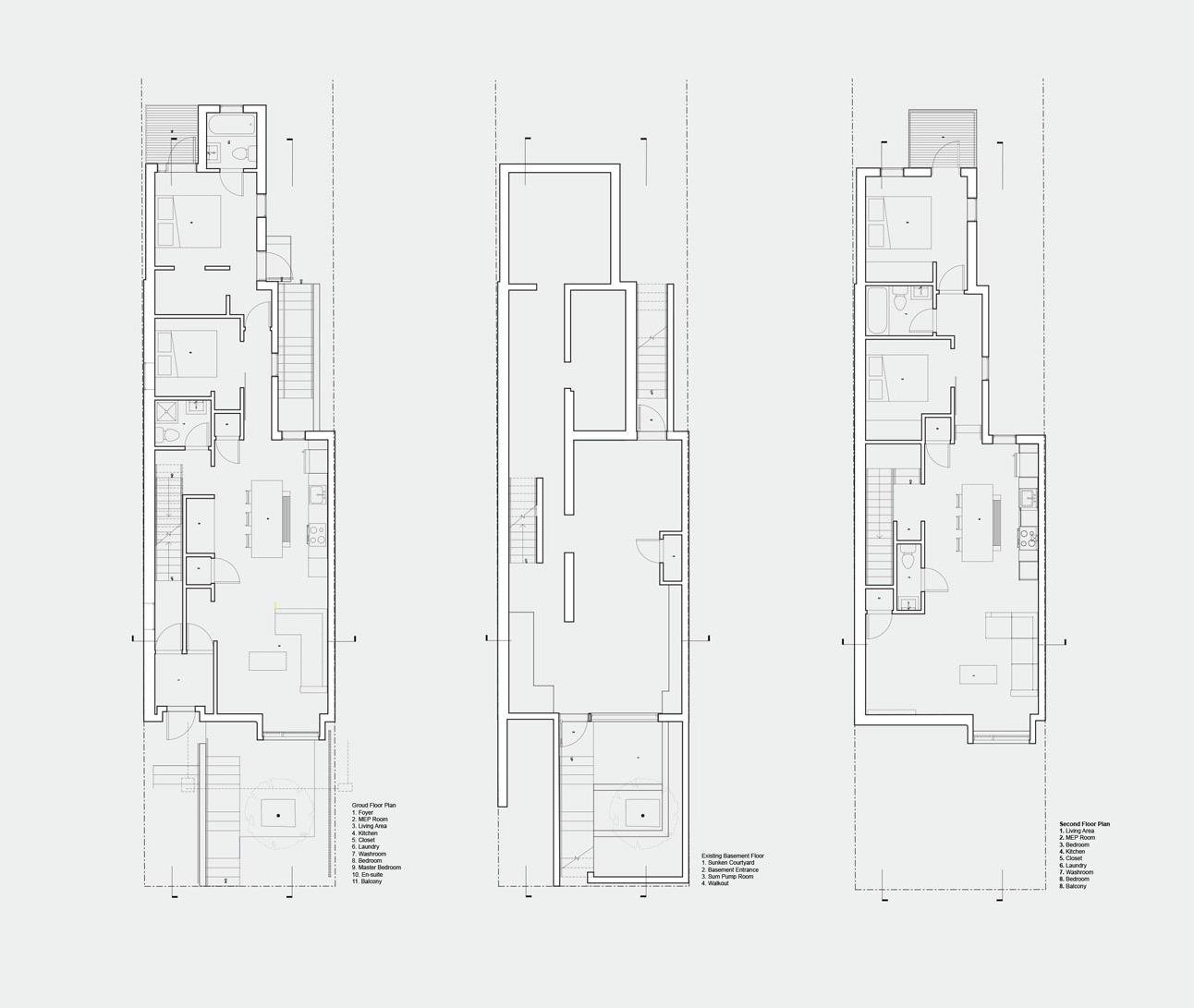 Floor Plans of the Semi-Split
The sunken courtyard allows for direct street access from the lowest level, and introduces ample light into the basement. This landscape intervention creates an inviting transition between street and suite, a more dynamic series of spaces in the front yard, and a livelier streetscape.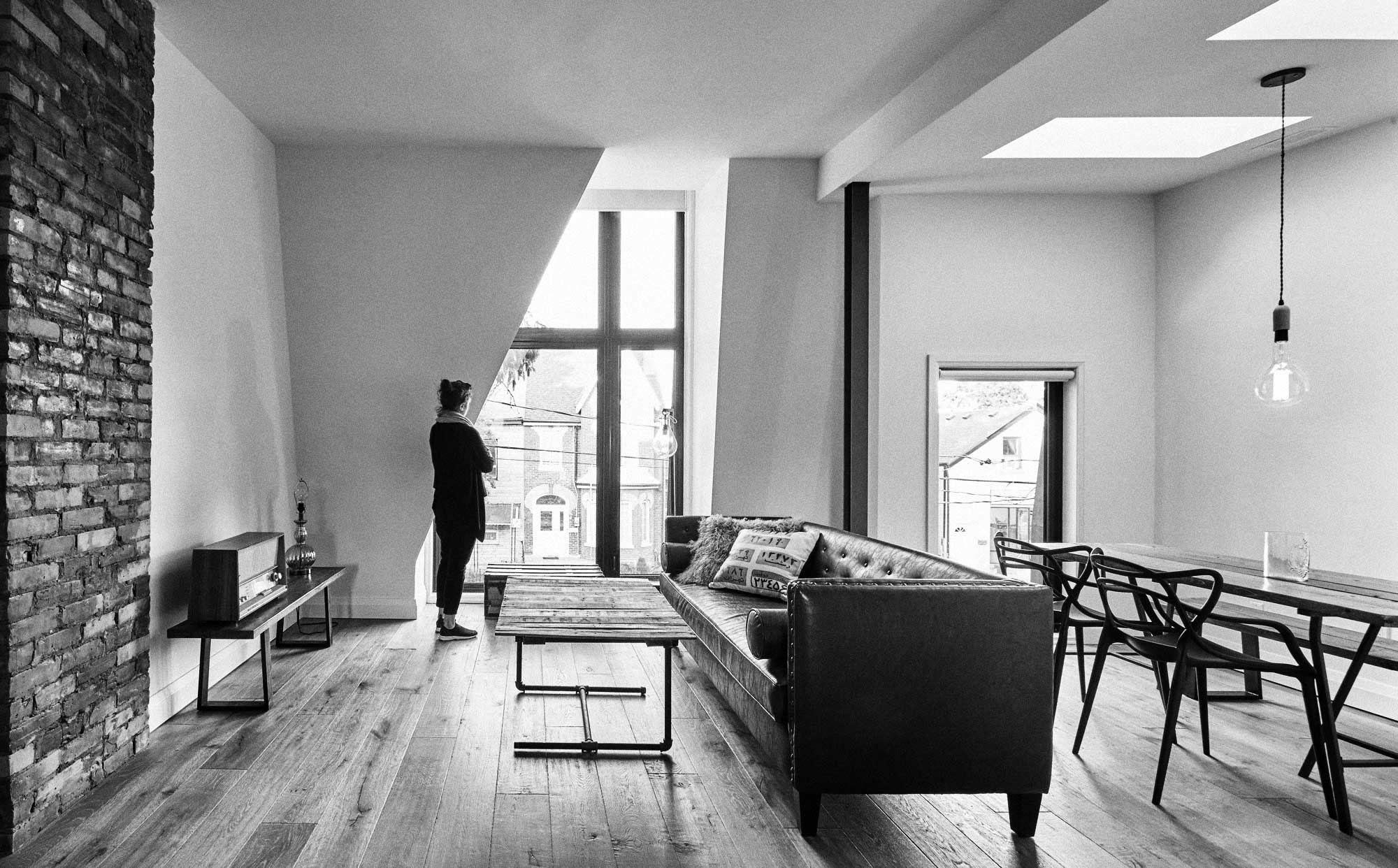 Photo By: Sam Javanrouh
West Queen West contains many of Toronto's traditional housing styles. Semi-Split reinterprets the neighbourhood's heritage elements to produce a tactile poetry through the juxtaposition of abstracted formal geometry with historic methods of construction. The double-height window recalls the intrinsic verticality of the 'Bay and Gable' home to the south, while the nuanced, sloped wall above the front door reinterprets the mansard roof to the north.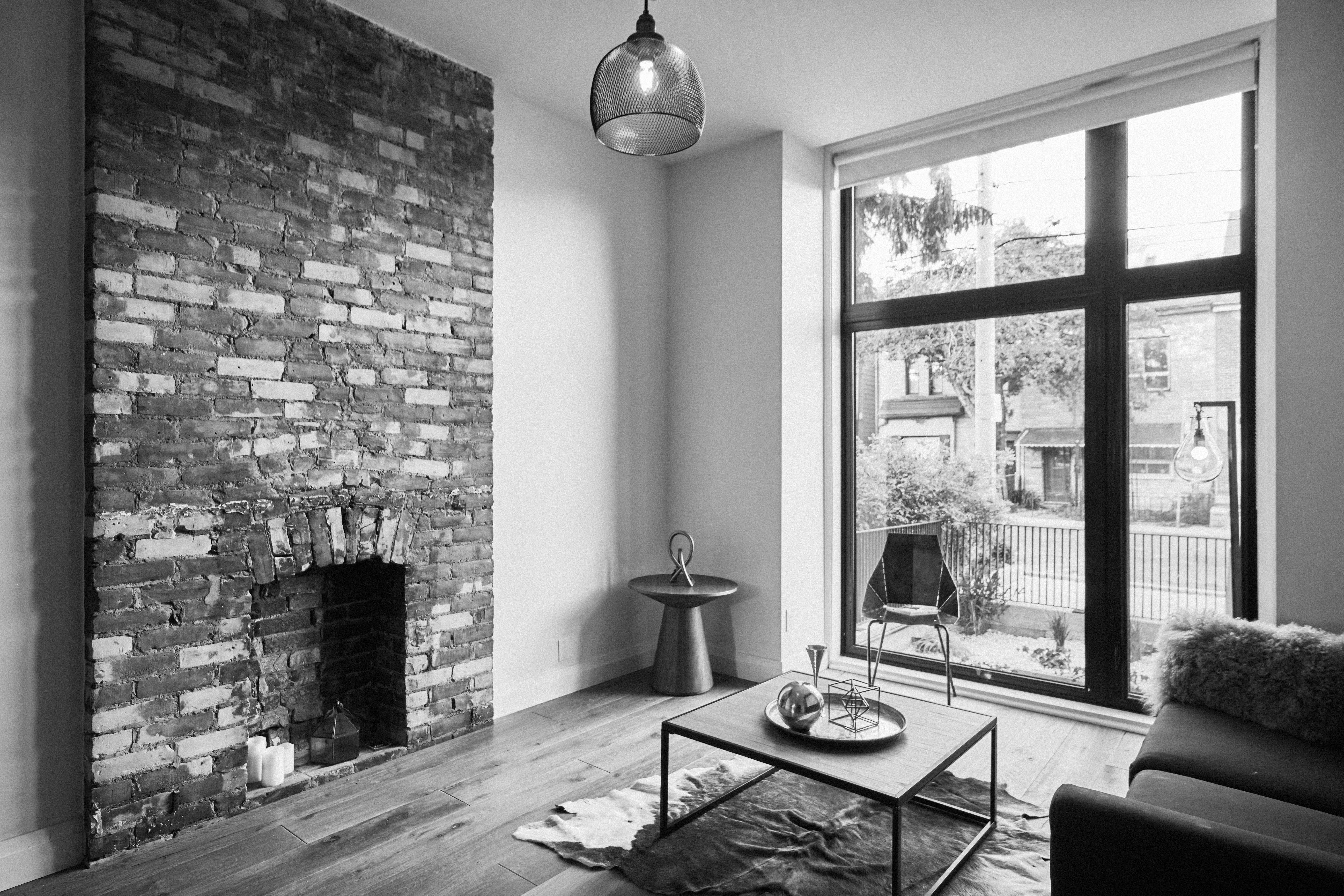 Photo By: Sam Javanrouh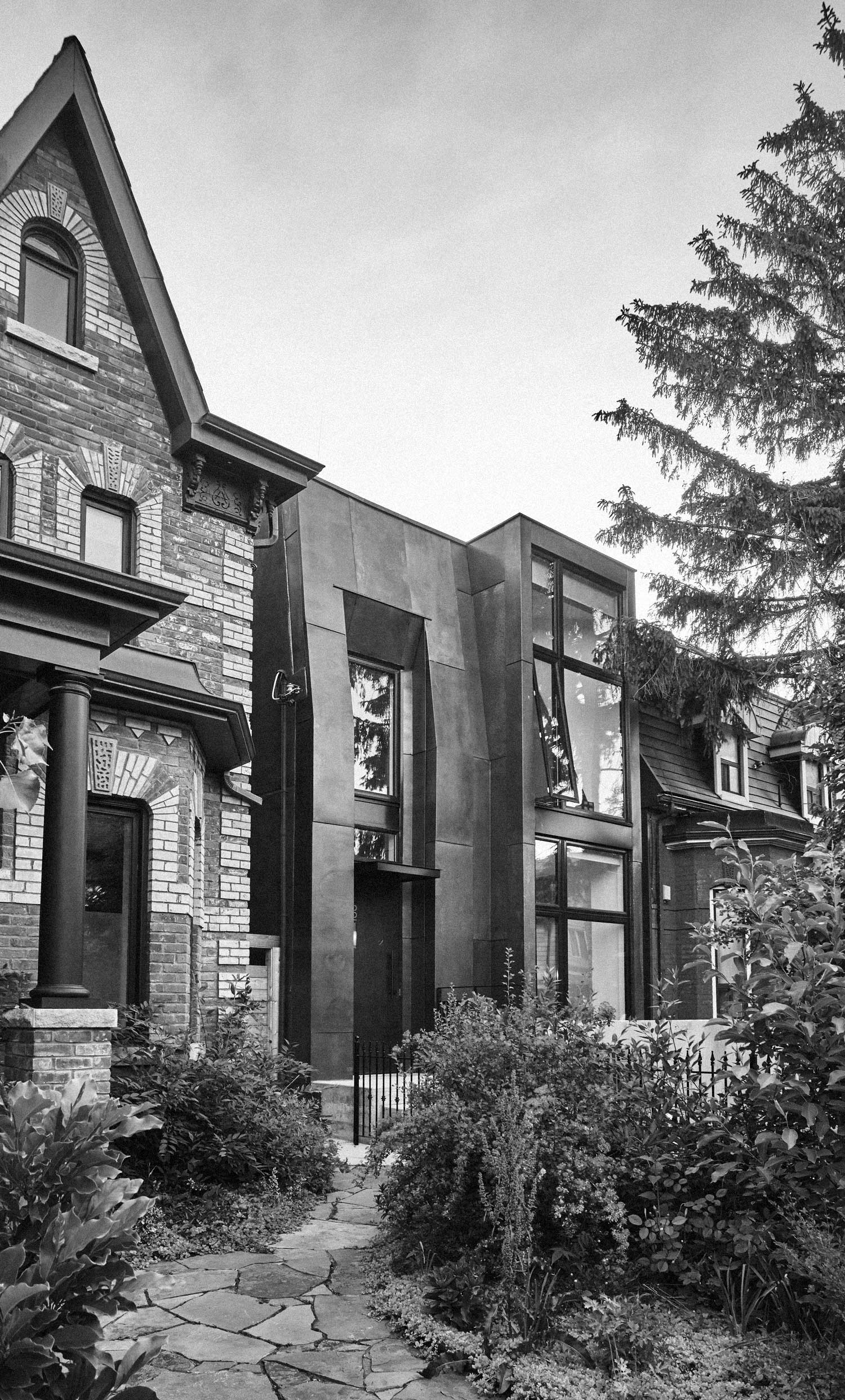 Photo By: Sam Javanrouh
This hybrid dwelling offers guests an authentic experience of Toronto by creating an environment closely intertwined with day-to-day residents of the city - a quality that hotels often fail to provide. Semi-Split explores how standard types, such as the semi-detached residence, can be re-envisioned to meet the evolving requirements of urban domestic architecture.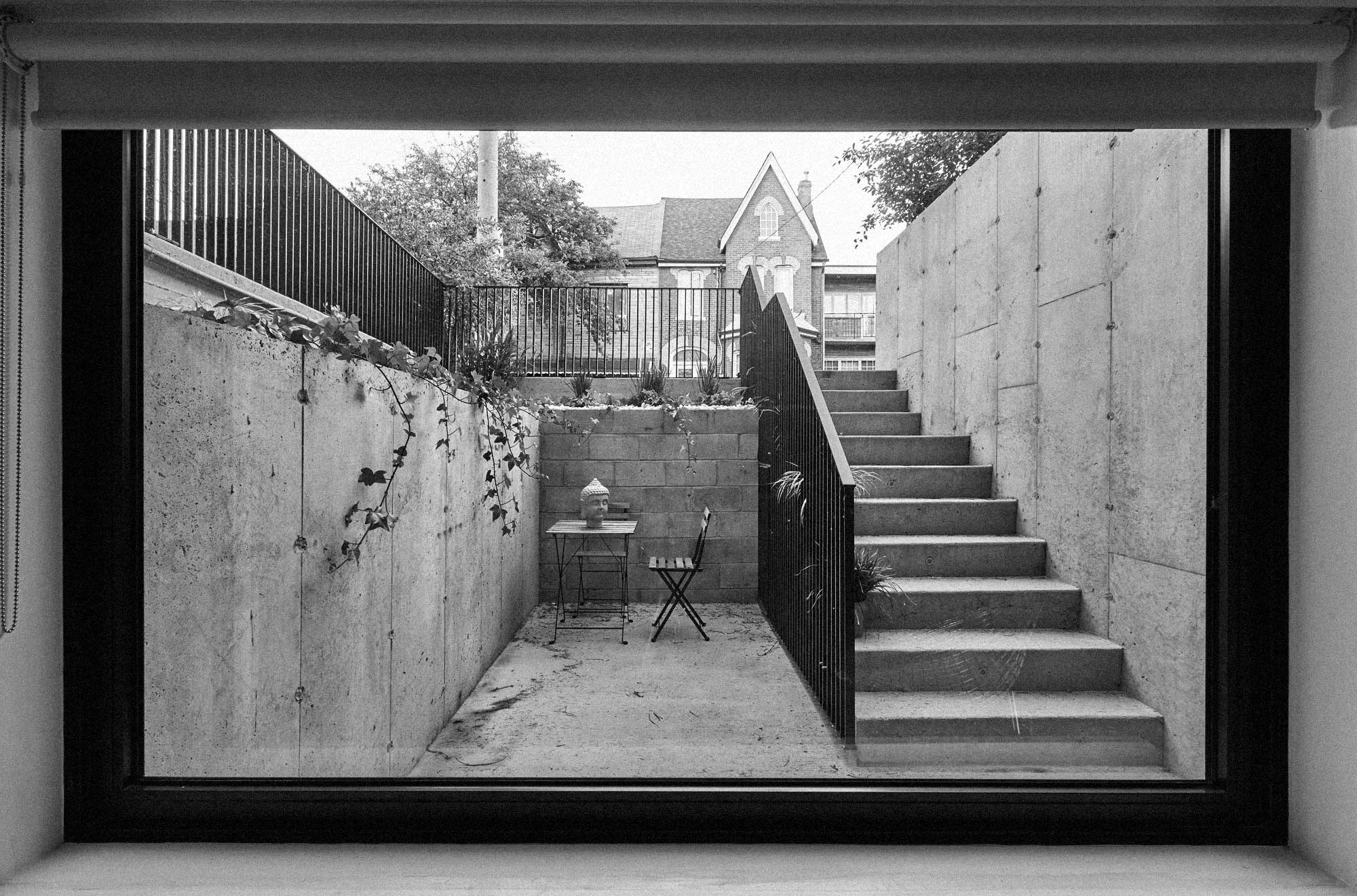 Photo By: Sam Javanrouh
Leads: Nima Javidi, Behnaz Assadi, Hanieh Rezaei
Team members: Alireza Partovi | Photos by: Sam Javanrouh